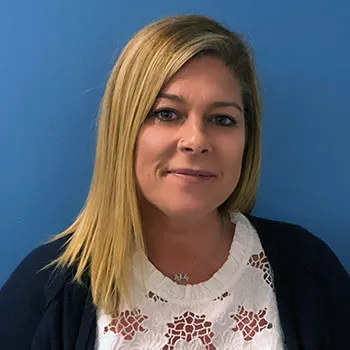 People
Kristin Valinotti
Virtual Coach
she/her/hers
Kristin Valinotti is a Virtual Coach for the Emerging Teacher Leader Program where she coaches and supports emerging teacher leaders in analyzing student work and adapting and modifying assessments to meet standards so that they can lead their teams. Prior to this role, she has also held the role of Senior Educational Consultant, serving as an instructional coach with expertise in reading and writing and facilitation in the implementation of the Writing Matters program.
While doing this important work with teachers and feeling passionate about the profession, Kristin made the decision to head back to the classroom and began teaching again in Middletown, New Jersey. For the past four years she has taught Literacy in 5th grade. Utilizing her vast experience and knowledge in the Workshop Model, she continues to mentor and coach teachers in her school and district through professional development, trainings and workshops. Her experience runs the gamut of paraprofessional, teacher, staff developer and instructional coach in both New York and New Jersey for over 20 years. Being back in the classroom has made her a more effective coach and allowed her to put theory into practice.
She holds a BA in Elementary Education and a Master's in Early Childhood Education from Brooklyn College.