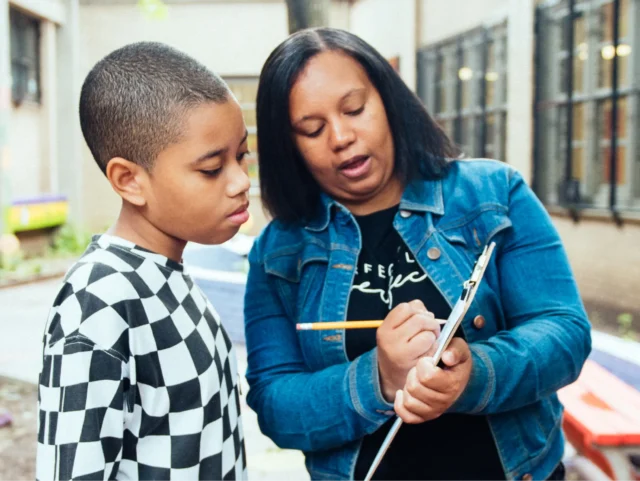 About Us
We believe that an equitable education system is only possible when every student has access to excellent teaching.
Excellent Teaching For More Equitable Classrooms
At Teaching Matters, we build relationships with principals, teachers, and school leaders to determine how to meet their school's needs and improve student outcomes. Our programs and custom coaching services are then tailored to increase effective instruction and ensure that no teacher experiences the learning curve of becoming a better teacher alone. By advancing excellent teaching, we're co-creating a more equitable education system that disrupts historic inequities—one classroom at a time.
Our Values
Impact begins with Inquiry
We begin by listening to the leaders and teachers that know their schools and students best. Our most important job is to build trust and grow strong relationships that allow us to effectively collaborate with school communities and foster better experiences and outcomes for both teachers and students.
Bold change requires bravery
Transforming a radically unequal education system means not just observing the current reality within schools —but being bold enough to embrace new ways of teaching. As coaches and educators, we aspire to embody the same bravery that is required of teachers and students to confront truth with a commitment to boldness—all in pursuit of more equitable and innovative school cultures.
Reflection is key to innovation.
Bringing the latest teaching strategies and research to schools requires dedication, deep reflection, and a human-centered approach. Our data-driven practices and ability to implement, monitor, and evaluate our programs in consistent-but-flexible ways ensures that we're focused on impact—turning teachers into leaders and improving tangible student outcomes.
Barriers can only be broken from within.
Equity can only be achieved through a shared vision and commitment to diversity, inclusion, and accessibility. Teachers are the administrators of education for our country's children—and are the people with the power to advocate for and impact students the most.
A better education system is necessary.
We believe that a better education system is possible—and necessary. We consider it a moral obligation to bring our mission and this vision to life. We know firsthand that teachers and students thrive in spaces where brave conversations and cross-cultural connections are the norm—and hold ourselves accountable to bringing this experience to every school that we partner with. Hope is at the heart of who we are—and we pair it with hard work in order to foster a better future in classrooms and communities across America.
Our Partner Schools
We provide programs to schools with a high economic need index (87-93%) and with large percentages of students who are experiencing homelessness or who live in temporary housing (24%). Of the students we typically reach, 59% are Latino, 31% are Black, 5% are Asian, and 3% are White. 88% of the students we impact qualify for Free-Reduced Lunch, 18% are English Language Learners, and 23% receive special education services.
Meet Our Team
We are former educators, administrators, and subject matter experts who are driven by our belief in a better education system and dedicated to working alongside schools to turn this vision into a reality.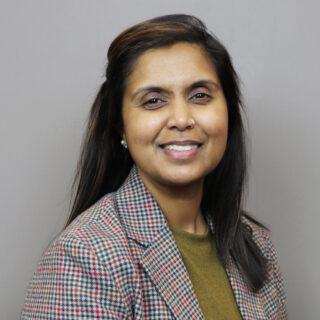 Dr. Reshma Ramkellawan
Senior Educational Consultant
What does it mean to you to be a Teaching Matters coach?
Being a TMI coach allows me to continue my life's work and mission to improve our society's approach to how we see our children. It allows me to intentionally work against systemic racism and develop schooling spaces that can be liberating for all.