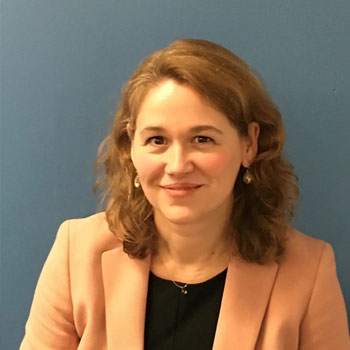 People
Lynette Guastaferro
Chief Executive Officer
she/her/hers
Lynette Guastaferro is a seasoned education leader with a distinguished track record spanning over 30 years. As the Chief Executive Officer of Teaching Matters, she brings a wealth of strategic and leadership experience working in education as part of a complex system of service delivery. From her early days as a consultant with Price Waterhouse Coopers, where she supported city governments in developing services for homeless families, to her role as a classroom teacher in Baltimore City, and later a School Network leader overseeing 28 urban schools, Ms. Guastaferro has gained invaluable insights into how systems can either hinder or empower teachers and students, particularly in marginalized communities.
For more than two decades, Lynette's leadership has transformed Teaching Matters into an institution committed to dismantling unequal access to effective teaching. Guided by both research and practical insights from classrooms, Teaching Matters develops, tests, and scales teacher development models in urban schools that are tailored to the specific needs of educators and designed to have a measurable impact on students. During her tenure, Teaching Matters has grown exponentially, expanding to over 1,000 schools across four states, reaching tens of thousands of teachers and hundreds of thousands of students.
Lynette holds an M.B.A. from Columbia University and a B.A. from Williams College. Her leadership in education strategy continues to shape Teaching Matters' mission, fostering an environment of collaboration, innovation, and educational advancement. This mission is firmly rooted in her profound belief that equity and access to excellent teaching are fundamental rights for every student.