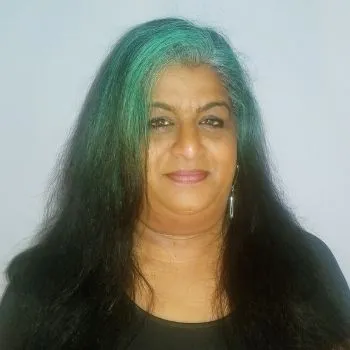 People
Mariam Narine-Zebrowski
Senior Educational Consultant
she/her/hers
Mariam Naraine-Zebrowski is a proud product of the NYC public school system, attending both Middle and High School in NYC. She began her career in education in NYC, teaching a variety of science classes including Biology, Living Environment, Earth Science and Chemistry.
Mariam has spent several years in the non-profit world, exploring and developing programs to help underserved NYC students in middle and high school move on successfully to college. Mariam developed a four-year research program that focuses on developing college readiness skills via Science research. During that time, she also forged relationship with research companies and universities within the NYC areas to provide internship for students during the summer.
As a coach, Mariam focuses on science education through inquiry and project-based learning. She also facilitates Science Department professional development meetings with a concentration on curriculum mapping, inquiry-based learning, academic mindsets and cultural relevance. During individual coaching sessions, Mariam's main goal is to help teachers shift their teaching practices from teacher-centered classroom to more student-centered experiences where students are encouraged to ask questions and advocate for social changes. This also includes helping teachers facilitate the growth of academic mindsets in classrooms as evident in classrooms where students believe they belong in that academic setting, the work they engage in has value, their success greatly depends on effort, and that they can indeed succeed.
Mariam has both her Bachelor's and Master's degree in Biology and Science Education from CUNY at Queens College.