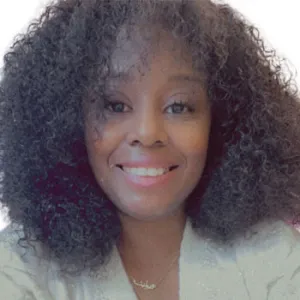 People
Violet Davenport
Senior Educational Consultant
she/her/hers
Violet Davenport is a Senior Educational Consultant for the Early Reading Matters program at Teaching Matters.
In her role, she supports schools in developing literacy practices with a strong concentration on Guided Reading. Using Jumpstart and her years of experience, Violet partners with leaders and teachers to develop literate students using data analysis, culturally relevant practices and diverse literature to improve instruction.
Prior to joining Teaching Matters, Violet spent over 20 years in the field of education as a classroom teacher, instructional coach, Dean and school administrator in some of the most prestigious public/charter schools throughout New York City. Violet is a strong proponent for Abolitionist Pedagogy. She believes that all students deserve an education that is just and equal. She has served as a member on several DEI committees and is an educational advocate for students in her Borough of Brooklyn. Violet has made it her life's mission to decolonize the canon of literature by providing diverse literature to students and teachers across NYC.
Violet holds dual degrees in both English literature and African American studies from Long Island University.