Today we visited K162 to check out their amazing progress in boosting student attendance and rolling out the Independent Reading change idea. K162 not only has the lowest student absentee rate in our network but also within their district!
Strengthened parent outreach through texts, phone calls and home visits
Created a smaller, more focused team dedicated to attendance
Tracked reasons for student absences in an Excel sheet to spot trends
Created incentives for students with most improved and perfect attendance
They're teenagers. They want to know that people are looking out for them.

—Jessica Mazzarelli, Assistant Principal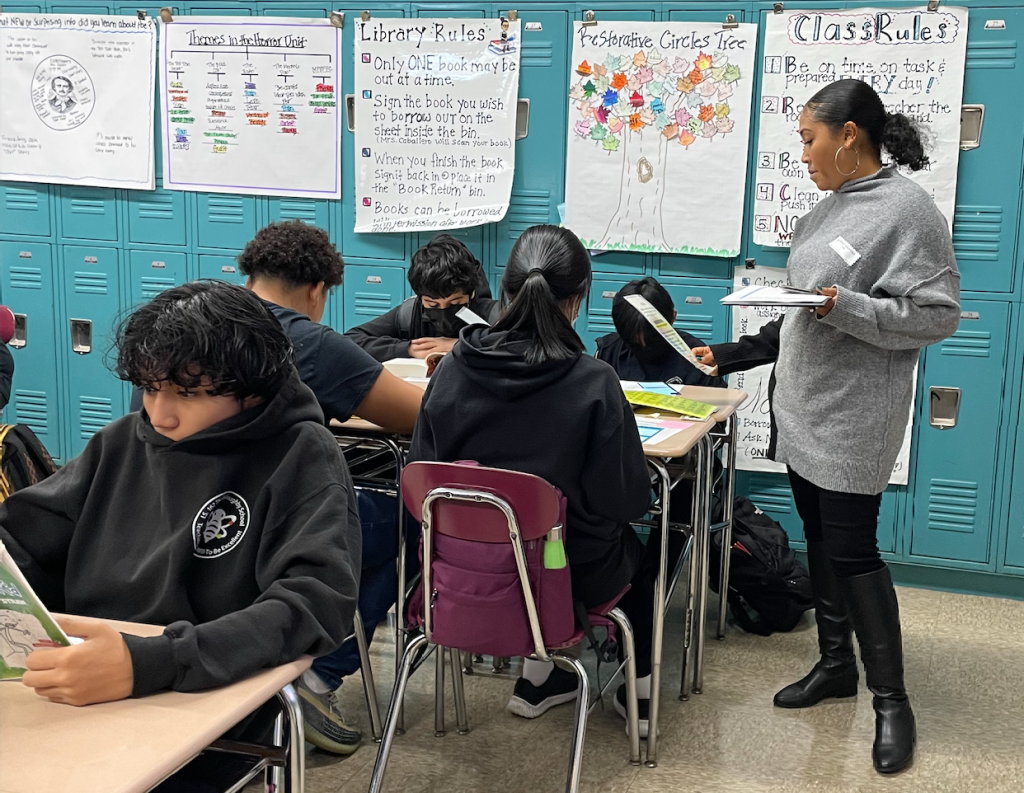 In the second half of our visit, we switched gears and visited three classrooms during their independent reading time. The teachers are working with students to boost their reading stamina. We observed students tracking the amount of time they spent reading on these trackers. Students were engaged in their books and graphic novels. Teachers are eager to launch into Ramp 2 and 3 of the Independent Reading change idea and the school team is thinking about how to spread this practice to other subject areas.
Tags
Share

on social media