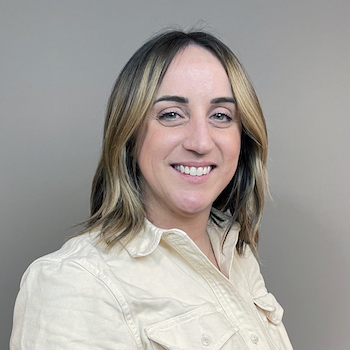 People
Allison Jech
Senior Educational Consultant
she/her/hers
Allison Jech comes to Teaching Matters as a Senior Educational Consultant with ten years of teaching and leadership experience. In her role with Teaching Matters, Allison will work to support K-2 educators, school leaders and teacher teams to help enhance literacy instruction through data analysis, coaching and modeling. Allison has a vested interested and passion in creating school community partnerships to support educators and students.
Throughout her career, Allison has taught in both Arizona and New York City while serving as both a general education and ESL teacher, curriculum writer, and most recently as a K-5 Academic Interventionist. As a member of school-based leadership, Allison helped to create and modify her school's continuous improvement plan, facilitated, and led a PLC, and was the leader of her school's Child Study Team. The Child Study Team consisted of teachers, interventionists and social workers who developed targeted interventions through data analysis and classroom observations for students not meeting academic or social benchmarks. Allison has also had the opportunity to simultaneously create and implement an inquiry-based curriculum with her co-teacher in a multi-age classroom at a progressive education school in Brooklyn.
Allison holds a Bachelor of Arts in Psychology from the University of Arizona and a Masters of Elementary Education with a Structured English Immersion Endorsement from Northern Arizona University.