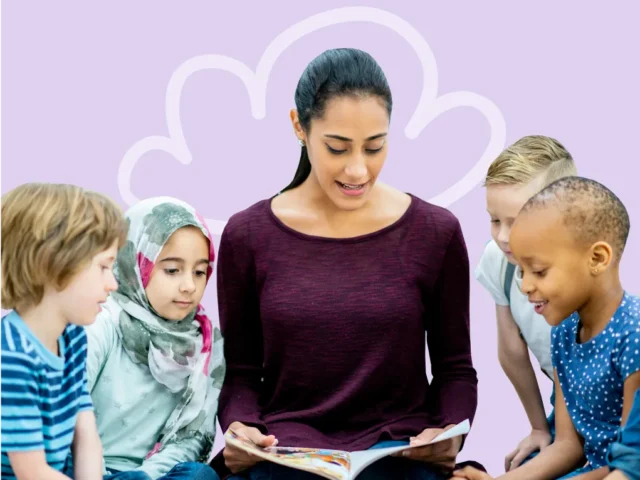 ELA (K-2)
Early Reading Matters and Jumpstart to Early Reading are evidence-based professional learning programs that develop teachers' expertise in improving their students' literacy.
Our Services & Programs
Early Reading

Matters
A comprehensive 3-year program for K-2 literacy teachers to support improvements in pedagogy, curriculum, assessment, data analysis, and professional collaboration, based on the unique context and needs of the school
25 days onsite coaching
Observation and feedback of individual teachers.
Year-long assessment protocols for grade teams
Self-paced online learning modules via the Learning Management System
All materials and supports aligned to reading science, high-quality curricula, and assessment systems.
Jumpstart

to Equitable Early Reading
A 12-week program to move those K and 1st graders who are most in need of support from pre-readers to readers
12 days of onsite or virtual coaching. 1 live workshop for teachers
Access to approximately 2 days of asynchronous and synchronous learning through our Learning Management System
Demonstration, co-planning, and coaching support focused on small group, guided literacy
Data analysis and support structures
Early Reading Matters Reading Behaviors Tool
All materials and supports aligned to reading science, high-quality curricula, and assessment systems.
Our approach provides critical support for educators in high-impact pedagogical practices building key foundational skills (e.g., phonics, phonemic and phonological awareness, orthographic mapping) within the context of the curricula and curricular tools teachers use.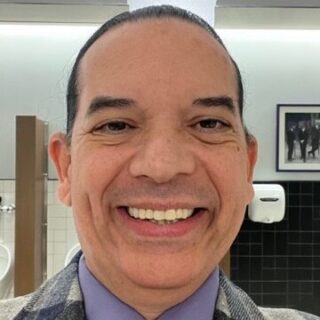 "The teachers are eager to work with Mr. LaConte and his leadership, and expertise are greatly appreciated."
Sergio Caceres
Principal, X215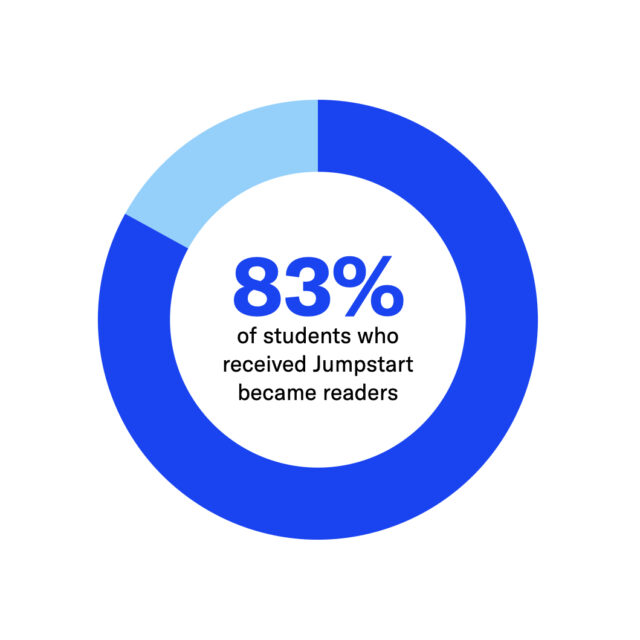 Early Childhood Outcomes
Improving Reading Skills
During the course of the 2020-22 school years, Teaching Matters implemented Jumpstart in 40 schools throughout Districts 9, 10, and 28 in NYC. Hundreds of kindergartners and 1st graders who were non-readers in February became readers in April after receiving our Jumpstart to Early Reading intervention – that's nearly 83% of children who participated!
Contribute Help Us Close the Opportunity Gap
Your support helps us bring excellent teaching to more students.
See How You Can Donate